Books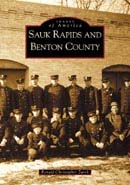 Images of America: Sauk Rapids and Benton County, Minnesota by Ronald Christopher Zurek - ISBN 073851960X, 128 pages. New title from Arcadia, America's leading publisher of local and regional history. Sauk Rapids and Benton County tells the rich and interesting story of one of the oldest counties in the state of Minnesota. Author Ronald Christopher Zurek takes you on a one hundred year journey from a primitive wilderness of the 1850s to a modern community of the 1950s featuring nearly 200 vintage photographs. "James J. Hill's influence and the tiny saloon that was to become Coborn's Superstore are just some of the highlights. Group portraits dominate the book, capturing the lifestyles of granite workers, young men leaving for World War II and operators connecting telephone conversations at the turn of the century. And we can't forget the Prohibition era federal officers reveling in their moonshine bust." ---Tom Horgen, St Cloud Times. Your may order the book from the publisher, Arcadia Publishing. A surname index for this book is here.

The History of Foley by Dennis Lewandowski - ISBN 0967680905. Foley, Minnesota had its Centennial Celebration in the Year 2000. The History of Foley covers the period from the Indian era until 2000. Over 550 pages and 60 photos and images. Order from Graffic Traffic, 3804 Zenith Ave. North, Robbinsdale, MN 55422. The book can also be purchased at the Benton County Historical Society and Museum, 218 First St., North, Sauk Rapids, Minnesota.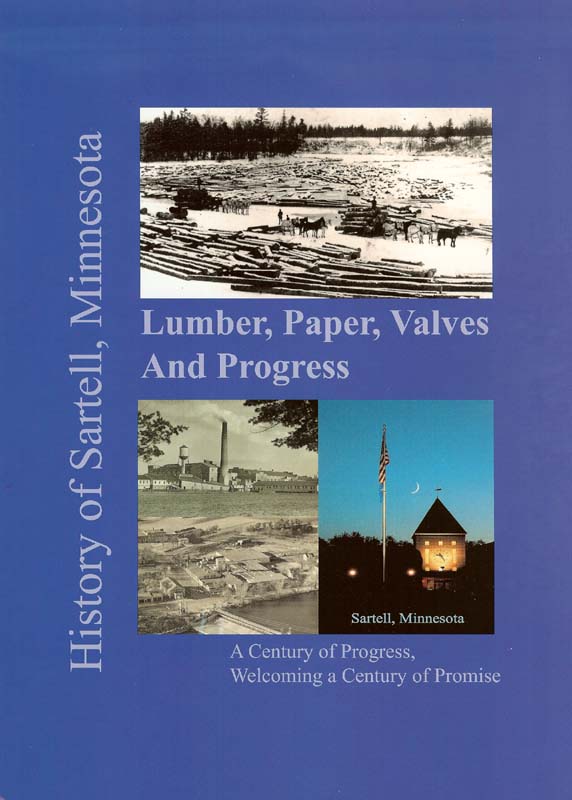 History of Sartell, Minnesota. The book is 8-1/2 x 11" in size, hard cover, 260 pages, published by the City of Sartell, Minnesota with lots of input from Thomas Sartell. Tom has written a lot of short stories of the early days in Sartell from all aspects that were unpublished . His son, Jeff, is one of the writers. Jeff gave permission to write the stories since his Dad's passing. Current authors built on his stories and added up-to-date material. There are about 300 photos and the book is available from the Sartell City Hall, P.O. Box 140, Sartell, MN 56377. The cost is $35 and the Web site for further information is at http://www.sartellmn.com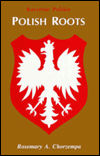 Polish Roots by Rosemary A. Chorzempa. 1993. Genealogical Publishing Co., Inc., 10001 N. Calvert St., Baltimore, MD 21202. Paper $17.95. Also available through Jonathan Sheppard Books, Box 2020 Empire State Plaza Station, Albany, NY. or www.amazon.com. This pioneering work on Polish family history is designed to provide the American researcher with enough information in language, religion, geography, and history for successful research. A national director of the Polish Genealogical Society of America, Ms. Chorzempa offers the benefit of her experience in the US and in Poland. An enthusiastic genealogist for over 25 years, she has traced some branches of her Polish family back to the early 1700's. She conducts classes and workshops and has written books for beginners, an introduction to heraldry, and a genetic survey of Americans of Polish descent.