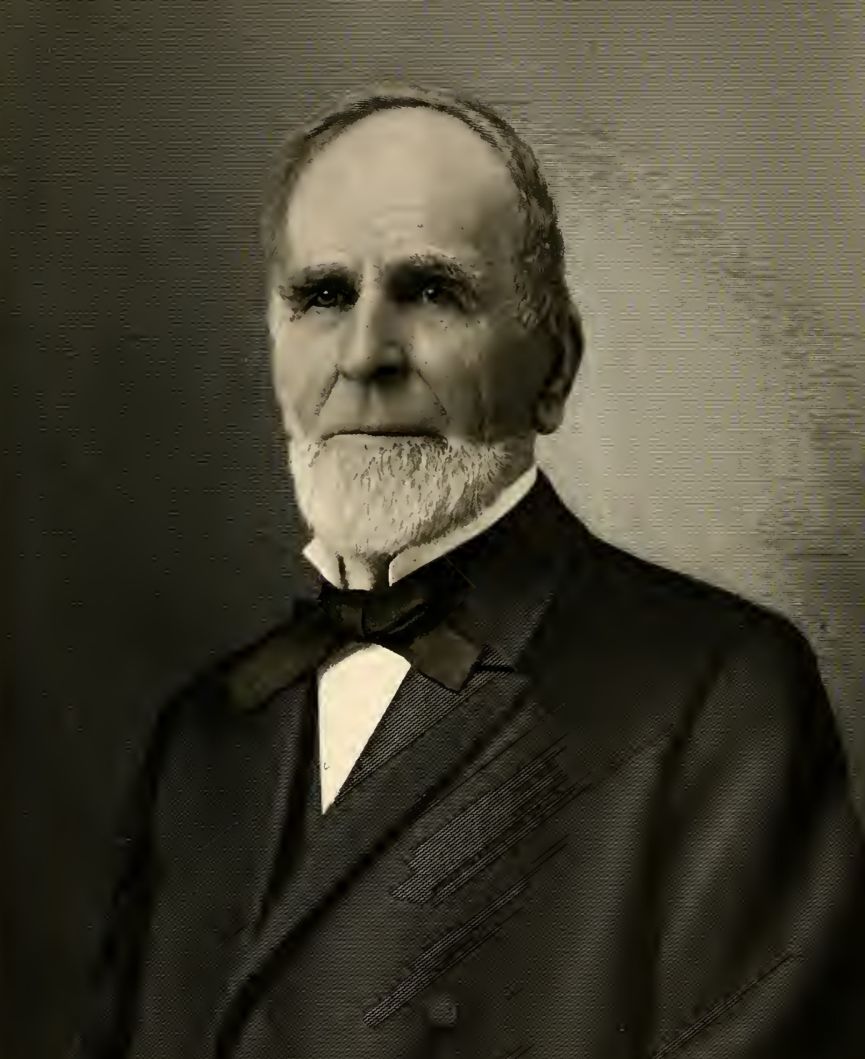 Charles A. Gilman. It is not often that a single family contributes so much to the history of a state or period as does the Gilman family of New Hampshire. From the time of the first councillor Gilman, who was born in Hingham, England, in 1624, and settled in Exeter, New Hampshire, about 1648, the political, ecclesiastical, social and financial history of New Hampshire was more influenced by the Gilman family than by any other, for a century and a half at least. Other names like that of Wentworth may have been more prominent for a time, or men with such names as Waldron, Weare, Stark, Langdon, Sullivan and Scammel, may have performed more conspicuous services or undergone more extraordinary trials, but the sturdy phalanx of the Gilmans did more to keep up the steady course of the colony, the province and the state, until 1815, than any two or three other families, always being well represented in the military service, during the Indian Wars, the French and English War, the Revolutionary War and the War of the Rebellion. Many prominent persons in public life of other names have descended from the Gilman family through marriage. Among them may be mentioned Hon. Lewis Cass, whose mother was Molly Gilman, also Frances Folsom, widow of President Grover Cleveland. These and many others including Daniel Coit Gilman, president of Johns Hopkins University, have the same ancestor as C. A. Gilman. From the earliest period of our country's history, the name of Gilman has been conspicuous both in state and nation, and has appeared with such titles as governor and state treasurer; member of the Continental Congress, both bodies of the United States Congress, United States Constitutional Convention and Committee of Safety; commissioner under Washington, to adjust the war accounts of the states; and Federal Judge of the Northwest territory, including all north west of the Ohio river. The family was also numerously represented in the State Legislatures. During Colonial times, the family had numerous grants of land in New Hampshire, including the town granted and named Gilmanton by King George; that however was granted to others as well as to twenty-four persons named Gilman.
Charles Andrew Gilman for many years prominently identified with the political history of Minnesota, is a lineal descendant of Edward Gilman, who came from England in 1638, and whose descendants figured so conspicuously in the chronicles of New England. Edward Gilman was a descendant of Gilman troed-dhu, who in 843 was the leader of the "fifteen noble tribes of North Wales" which battled for hundreds of years from their mountain strongholds with the people of Britain living on the plains, and later on called the English. Mr. Gilman, the subject of this record, is the son of Charles and Eliza (Page) Gilman. His birth occurred at Gilmanton, New Hampshire, February 9, 1833. He grew to sturdy, healthy boyhood on his father's farm, gave close attention to his studies in the district schools, and like all the boys of the better families in his neighborhood, was sent to the Gilmanton Academy and later to East Andover, where he received an insight into the higher branches, and came in contact with some of the sturdy thought and scholarship for which New England of that period is noted. Like so many young men of his time and circumstances, he started teaching a school, his first employment being near Manchester and later near Dover and finally in his home school; and at odd times he taught in the Academy which he had himself attended. It was in 1855, when he left the state so intimately associated with his family name and started for the state which was to bear his own name so conspicuously on its record. He located at Sauk Rapids, then the largest town in the state north of the Twin Cities. His worth was apparent to his fellow citizens and even at that early day he served as register of deeds and county auditor of Benton county and while so serving, in 1861, President Abraham Lincoln appointed him receiver of the United States Land Office at St. Cloud, and he moved to that city. After four years in this position his term expired. In 1865 he engaged in lumbering in Benton and Morrison counties and continued until the early nineties, during which period he had built three saw mills. He was unfortunate during this time to lose his mills including a large quantity of lumber which was burned all without insurance, involving a great loss. In the meantime Mr. Gilman had been again appointed to the receivership of St. Cloud U. S. Land Office by President Andrew Johnson, in 1866, and as register of the same office by President U. S. Grant, in 1869. Mr. Gilman, at odd times, continued his explorations for timber and farming lands, and occasionally for minerals, not only during those years but nearly up to the present time. The greater part of his explorations have been in Northern Minnesota, some in Ontario, and some on the Pacific Coast. After an irregular study of the law for several years he was admitted to the bar in December, 1876. He practiced but little other than in matters pertaining to his family. By a resolution of the Minnesota House of Representatives, while he was its speaker, he was made one of the managers of the prosecution in the famous impeachment trial of Judge Sherman Page, of Austin, in 1879. In 1867 he was elected, and in 1868 and in 1869 he served, in the upper house of the Minnesota Legislature, for the Third District which took in a very large area in the northern and central portion of the state. The Senate was then composed of but twenty-two members of whom none are now understood to be living, except Hon. H. L. Gordon, now a resident of Los Angeles, Cal., and former Lieutenant Governor Gilman, of St. Cloud. The latter has evidently satisfied his home people as in 1874, when vital local as well as more general interests were agitating the people, Mr. Gilman was elected representative by a constituency two to one Democratic, while he was a Republican, and he was continuously re-elected four times, once without opposition and served in the House of Representatives in the sessions of 1875 to 1879 inclusive, and in 1878 and 1879 was Speaker of the House. During that five year period occurred a legislative struggle of most vital interest to St. Cloud and Stearns county, particularly, and in general to the region northerly to Brainerd and northeasterly to Duluth. In a very long and hard-fought contest it resulted favorably to St. Cloud, Stearns county and the adjacent country above named as to their future railway points and lines. In fact all profited by the legislation, to which now is largely due the fact that Northern Minnesota is covered with railroads, and that James J. Hill is properly styled the "Empire Builder," as he might, perhaps, have been at a much greater cost, without that legislation, in the securing of which Mr. Gilman was the recognized leader. The proper scope of this article does not warrant details in this matter.
The Great Northern Line from Duluth southwesterly through St. Cloud had its foundation laid by a grant of state swamp lands which was increased and made attractive by this change of from four to ten sections per mile, by Mr. Gilman while in the Senate in 1869. These things may have had an influence on the public, when, in 1879, Mr. Gilman was nominated and easily elected as lieutenant governor over the opposition of powerful political opponents; and he was renominated and re-elected in 1881, also in 1883, the last time for a three year term, so that in all, Mr. Gilman has been presiding officer in the Legislature nine years, or three years longer than any other person.
At the age of eighty-one. Governor Gilman, in his walk, his feelings and his daily associations, seems like one of the younger men of St. Cloud, showing no sign of diminution of mental, and very little of his physical powers; in fact he is vigorous of mind and body, possessed of unusual faculties and endowed with a wonderful memory. Filled with the ripe wisdom that years of experience have taught him, he brings to every matter that attracts his interest, powers of accomplishment, that seem almost impossible. He travels constantly looking after his business in various parts of this state and as far away as Montana and the Pacific Coast. His beautiful home is pleasantly situated on a rise of land overlooking three miles of Mississippi river, and commands a splendid view. At the time of going to press (1914) Mr. Gilman has once more been elected to the state legislature.
Charles A. Gilman was married at Sauk Rapids, January 1, 1857, to Hester Cronk, of Scotch, English and Dutch descent, daughter of Enoch and Sarah (Ferguson) Cronk, and a native of Big Island, near Belleville, Ontario. Of their fourteen children, seven sons and seven daughters, there are living but six: Helen, John, Beulah, Constance, Hester and Nicholas. Helen married George S. Rankin, of North Yakima, Washington, and they have three children. John is an iron land explorer. He married Ida Wettingel and they live in St. Paul, and have two children. Beulah is principal of the Washington school in St. Cloud, and lives at home. Constance married Arthur A. Ames and they have one child. They live at North Yakima, Washington. Hester E. married John Cornell, now deceased, and lives at home. Nicholas, a graduate of the State University, is now city engineer of North Yakima, Washington. He married Elizabeth McIlvaine and they have two daughters. The oldest son, Samuel Charles, a civil engineer, married Harriet Frances Clark, of St. Cloud. Both died, leaving one son, Charles Lewis, a graduate of the State University, who is an author, and, who, with his wife, Wilma Anderson Gilman, are responsible for Governor Gilman having a great-granddaughter. Gertrude, his second daughter, married William T. Meigs, of Lafayette, Indiana, a nephew of Quartermaster-general Montgomery Meigs, of the U. S. Army, during the Civil War. Both died in 1910, leaving five children, three of whom are being educated at Purdue University, Indiana, and two of whom, John and Jerusha, reside with their grandfather, Governor Gilman. Jerusha is a graduate of the St. Cloud High School and of the State Normal School.
Mrs. Gilman was a lady of most lovable presence and character, firm in her friendships and principles and a model wife and mother. She and her husband enjoyed greatly the celebration of their golden wedding on January 1, 1907, when their capacious house was thronged with relatives and friends, some from long distances. Soon afterward, however, she was stricken with what proved to be a fatal malady and though most patiently and heroically resisted by her, brought the sad end on March 19, 1910. "A most gracious lady, a grand good woman, and it is not too much to say that she was the first lady of the city in the best sense of that term," was the position accorded her by the appreciative and able editor of the Daily Journal Press in an editorial of March 19, 1910. During her life in St. Cloud, Mrs. Gilman was active in all matters of public improvement, she was one of the charter members of the Reading Room Society and was honored at different times with all the offices including that of president of this society. Her death was peaceful, befitting one whose life had been sweet and blest. Hester Park named in honor of Mrs. Gilman, has been established by the city government along the Mississippi river adjacent to the Gilman home, and it is hoped and expected that it will be a source of much pride and pleasure to the city of St. Cloud. For a more extended history of the Gilman family in Europe and America, the "Gilman Genealogy, English Edition 1895," "Gilman Genealogy 1869," and the "History of Gilmanton, New Hampshire, 1845," may be consulted.
[SC, Vol. 1, pp. 70-4]

[SC] History of Stearns County, Minnesota (1915) by William Bell Mitchell Vol 1 Vol 2
For more information on Hester (CRONK) GILMAN, see her biography in Who's Who.
Back to Benton County Biographies from MNGenWeb